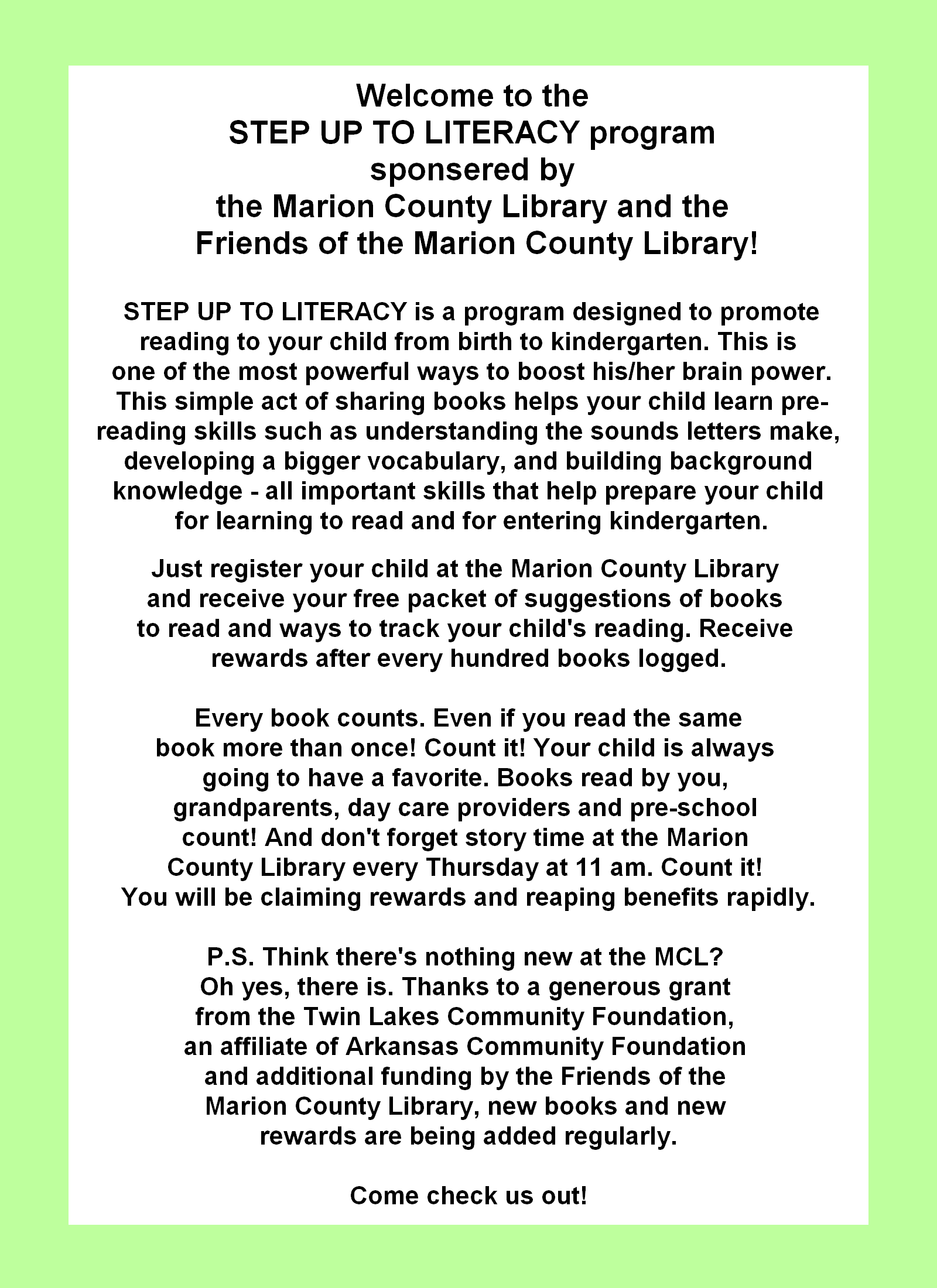 How it works:

1. REGISTER for the program by visiting the Marion County Library
2. READ and log you books in your child's reading log. We supply a paper log, which will be available at registration.
3. REPORT back to the Marion County Library with your reading log every time you have completed 100 books to receive a reward and a photo for the Reading Wall of Fame.
4. REPEAT until you have finished 1000 books. Upon completion of your 1000 books, your child will receive a hardcover book and a completion certificate. They will also have a photo taken for the newspaper!
Storytime at the library counts!