Upcoming Books
*Order of titles may change due to availability*
June
Bone Gap - Laura Ruby
July
Giver of Stars - Jojo Moyes
August
Book of Polly - Kathy Hepinstall
September
Boy and His Dog at the End of the World - C.A. Fletcher
October
The Dry - Jane Harper
November
Monument 14 - Emmy Laybourne
Book Chat meets on the 4th Tuesday of every month at noon.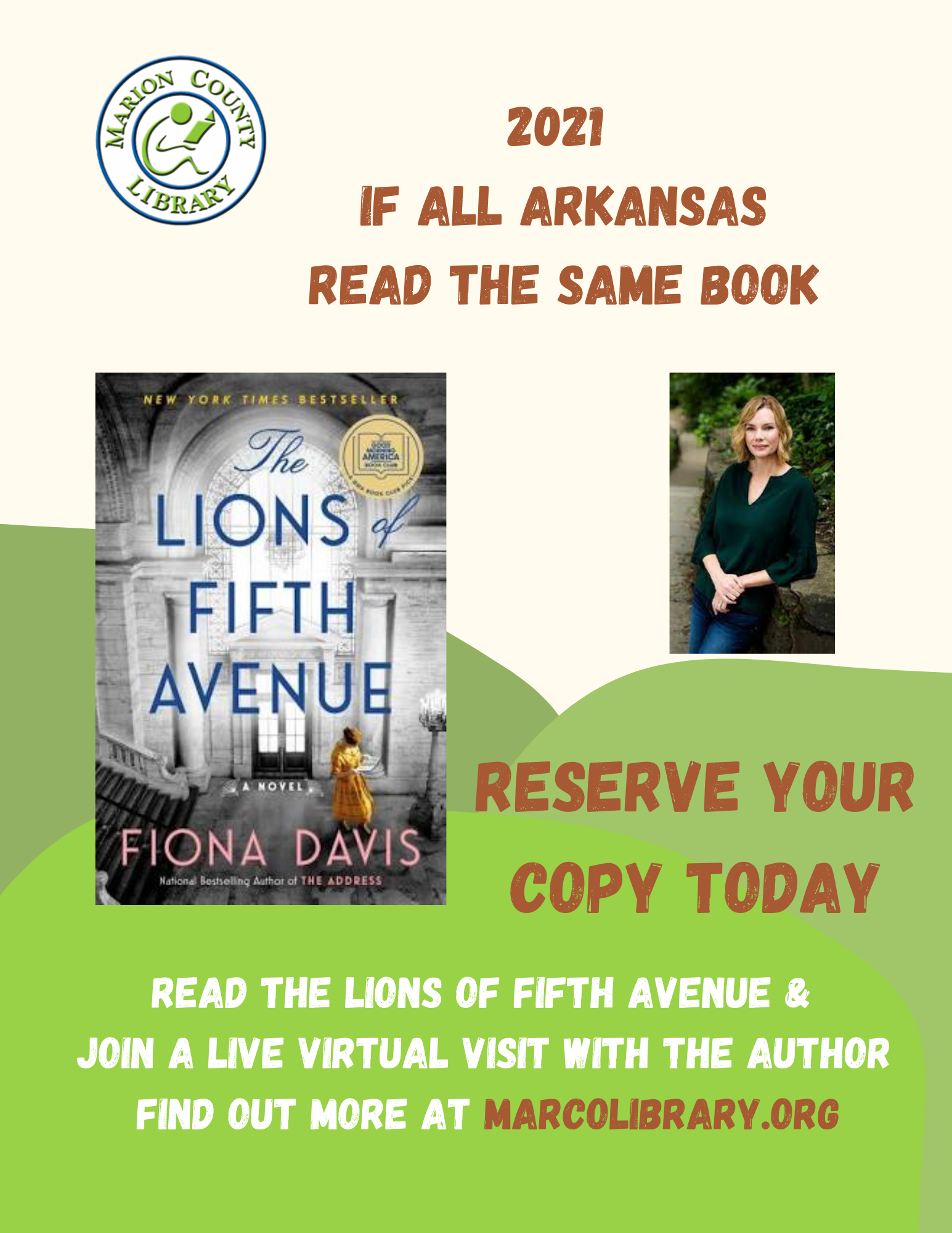 The program, If All Arkansas Read the Same Book is an annual, statewide reading program designed to encourage the enjoyment of reading and to promote book discussion in libraries of all types across Arkansas. - Arkansas State Library

The selection for 2021 is bestselling author Fiona Davis's novel, The Lions of Fifth Avenue. Her latest historical novel begins with a series of book thefts from the iconic New York Public Library and follows the stories of two generations of strong-willed women.

You can check out the eBook or Audiobook on Libby or visit us for a copy. Online visits with the author are scheduled for June 10, 2021 and July 27, 2021 through the Arkansas State Library. They are free-of-charge and open to the public.